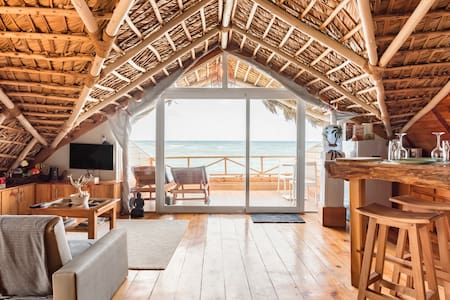 PLUS
Хата · 2 гостя · 1 ліжко · 1 ванна кімната
Rekindle a Romance in a Retro Thatched Hut on the Beach
We also have another house very similar next door. https://abnb.me/Ujq7qZHkt2 Get back to basics in a grass-roofed hut surrounded by palm trees and sand. Spend days sunbathing on a deck, mesmerized by the endless blue horizon. Interior furnishings are mostly locally crafted and perfectly compliment the bohemian off-grid vibe. We personally deliver the house giving extensive information about the area and the house. Varied breakfast is included and you will find it in fridge and wardrobes for you to do it to your liking. Wifi, bicycles, barbecue, beach games, amacas, etc...
The apartment is located in Punta Cana Village, considered one of the safest places in the country, 15 minutes walking from the International Airport of Punta Cana, and 10 minutes by car from the beach.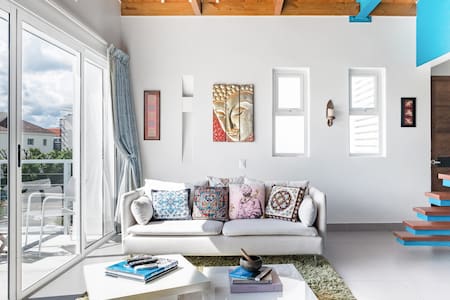 PLUS
Ціла квартира · 6 гостей · 3 ліжка · 3,5 ванних кімнат
Host Dinner Parties at a Roomy Penthouse near Golf Courses
Open bedroom balcony doors for a breath of tropical morning air. Descend a floating staircase against a bright blue wall to an open space with eclectic furnishings and a multicolored tapestry. Arrive at a rooftop terrace in time for amazing sunsets.